Get the latest tips & apps for your Smartphone
Find out Why Everyone's Hooked on This Addictive Dice Game
Dice With Buddies™is a game of both chance and strategy and in this Number 1 dice game in the App Store, the opportunities to rack up points and game prizes are seemingly endless.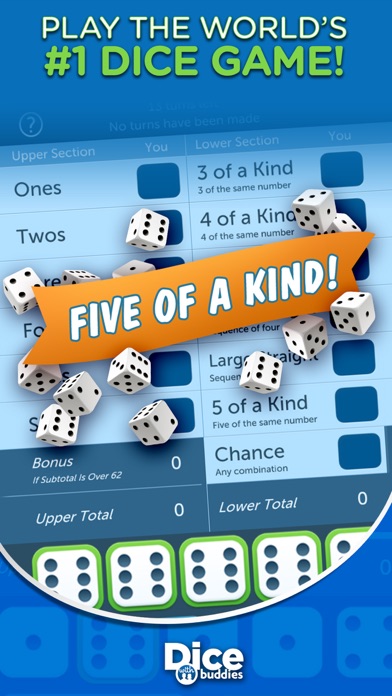 Roll your dice and try your luck against a friend, in a tourney, or get matched up with a random opponent across the ocean. Your objective is to fill your house by rolling ones to sixes, a full house, or score as high as you can on a chance. Levels increase and your prizes stack up to crown you the winner.
As your skills sharpen, your points and bonus rolls climb. What YAHTZEE® did for families playing board games together, Dice With Buddies™ does the same for iOS users looking for the same luck and nostalgia. Chat, heckle opponents, and customize your dice to get your roll on. Dice with Buddies is a delightful game that perks you up with every roll.
Roll your best and prepare to dominate. Download it now from the App Store to start the fun.