Get the latest tips & apps for your Smartphone
The iPad as a comic-book reader
Tablets, led by the iPad, have the potential to shake up the comic-book industry even more than ebook readers have begun to change the world of prose books. Large, portable color screens are perfect for reading comics. They've got a portability that desktop and laptop PCs can't match, and of course they show off the source material in a way that small black-and-white Kindle screens can't.
The original iPad started the revolution, and the Retina display on both the third- and fourth-generation iPad provided dramatically improved image quality. Larger Android tablets such as Google's Nexus 10 have also joined the party. And tablets running Windows 8 offer some distinct size advantages of their own.
When the iPad was first released, I found it to be an excellent (albeit imperfect) comic-book reader. A few years of hardware and software iteration later, it's a lot harder to spot imperfections. The only problem I have is that I'm now buying several comics a week on my iPad, with the credit card bill to prove it.
Flimsy "funnybooks"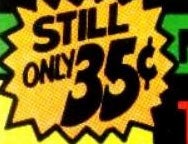 There are a few different options when it comes to reading comics on the iPad or other tablets, and in some ways they parallel the choices that comic readers face in the printed comic market.
To read this article in full or to leave a comment, please click here
Got an iPhone?
Download Drippler 2.0

Notify me when Drippler 3.0 comes to iOS.
Coming soon

To Facebook Messenger