Get the latest tips & apps for your Smartphone
Today's Best Apps: Felix For iPad, DaVinci 2: Renaissance And Battle Bears Gold
The App Store takes delivery of hundreds of new apps per day. The overwhelming scene makes it possible to easily overlook an exciting game, valuable productivity suite, etc. However, we have a solution. Today's Best Apps tackles this problem by providing you with a handpicked and tested list of apps that are truly worth your consideration each and everyday.
Remember: Even though in-app purchases typically require your iTunes Store password for processing, you can further prevent them and other unauthorized actions by enabling local restrictions using the passcode locked iOS parental controls.
Universal:
DaVinci 2: Renaissance by Planemo Studio (Free, 19.0 MB): Have fun flexing your problem solving skills in this multi-type puzzle game. Each being uniquely challenging, the categories include literature, logic, Mensa, jokes, and pirates that consist of joke and poetry-style riddles, scenario-based mathematical problems, sliding picture puzzle, hidden object photo puzzles, and more. The game features hand-drawn graphics, five categories, 100 standard and 25 boss puzzles, purchasable hints and answers system, as well as contains an ad banner and pop-ups.
Battle Bears Gold by SkyVu Pictures (Free, 187.8 MB): Whether you're a veteran Battle Bear handler looking for more action or have yet to step into the combative fuzzy creature arena, here's a great chance to load up with the greatest weaponry and gadgets, then expel that pent up anger. For those unaware, Battle Bears is a multiplayer third-person shooter involving two teams, red and blue, combating each other for victory based upon the amount of kills. The game features HD 3-D graphics, eight uniquely skilled character classes, Game Center leaderboards and achievements, dual-thumb control, as well as loadout configurator of character type and appearance, long range and melee weapons, plus special equipment.
The "Free" price tag is a limited time introductory offer.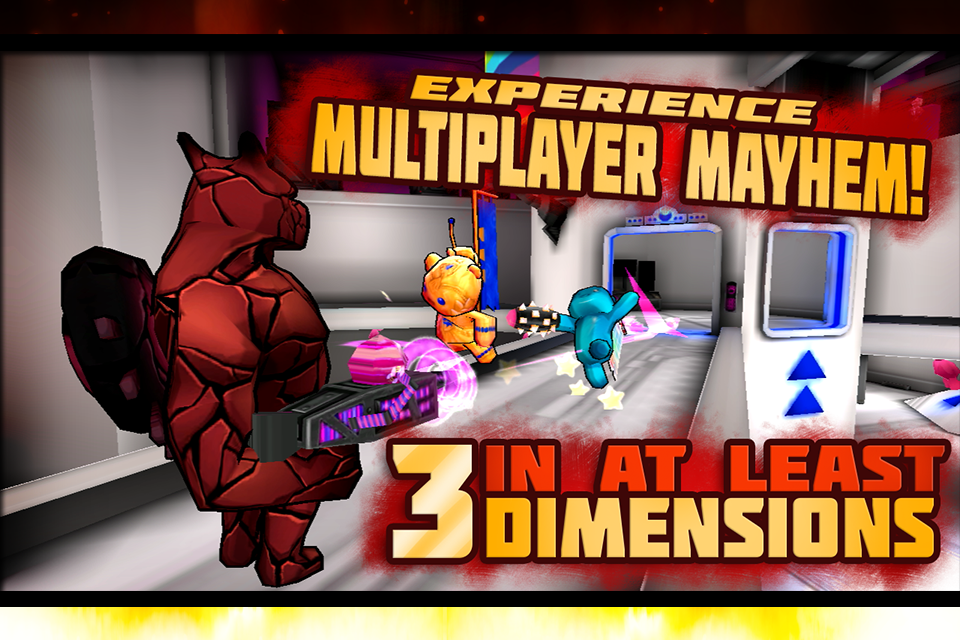 iPad:
Felix for App.net (iPad Edition) by tigerbears, LLC ($4.99, 8.6 MB): One of the most acclaimed App.net clients has arrived for iPad to provide an even easier method of enjoying the social network. Not only is their additional screen space, putting more in sight at once, this version is always in fullscreen mode. That means, you move around quickly using swipes, taps, and the innovative navigation puck. The app also features collapsable timeline items for cleanliness, repositionable new message composition pane, push notifications with nine sound choices, three visual themes and more than 50 font style options, multiple account support, as well as Twitter, Passport, 1Password, Pocket, Instapaper, Readability, and Pinboard integration.