Get the latest tips & apps for your Smartphone
Weighing the iPad mini versus the Nexus 7 is no easy task
Recently, I realized it was time to replace my old iPad 2. It's probably the most perfect piece of technology I've ever owned—my e-reader, gaming console, word processor, music studio, camera-in-a-pinch, radio, emailer, calendar, and constant companion—but two years of heavy use have taken their toll: The bezel is cracked and broken in one corner, and the screen is covered in scratches. Time for a new tablet.
What surprised me upon making that decision, though, was the first question that popped into my head: Should that tablet be a Nexus 7?
It felt like heresy. Understand: Like most of you, I'm an Apple devotee. My phone is an iPhone, my laptop is a MacBook Air, and my house has more than its share of iPods, along with an original iPad, sitting around. I bought a Windows netbook a few years back, but ultimately discarded it in a fit of rage. My loyalties are pretty established.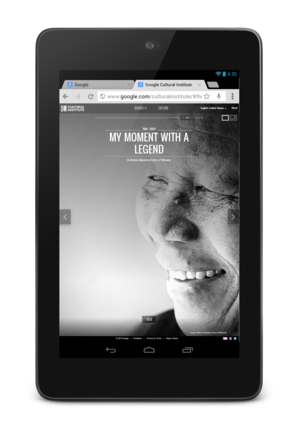 So why consider the Nexus 7? Well, for one thing, I'm cheap. Google's $200 asking price for the basic version of its tablet is a lot less money than the the $329 I'd pay for the cheapest new iPad mini available from Apple.
To read this article in full or to leave a comment, please click here
Got an iPhone?
Download Drippler 2.0

Notify me when Drippler 3.0 comes to iOS.
Coming soon

To Facebook Messenger